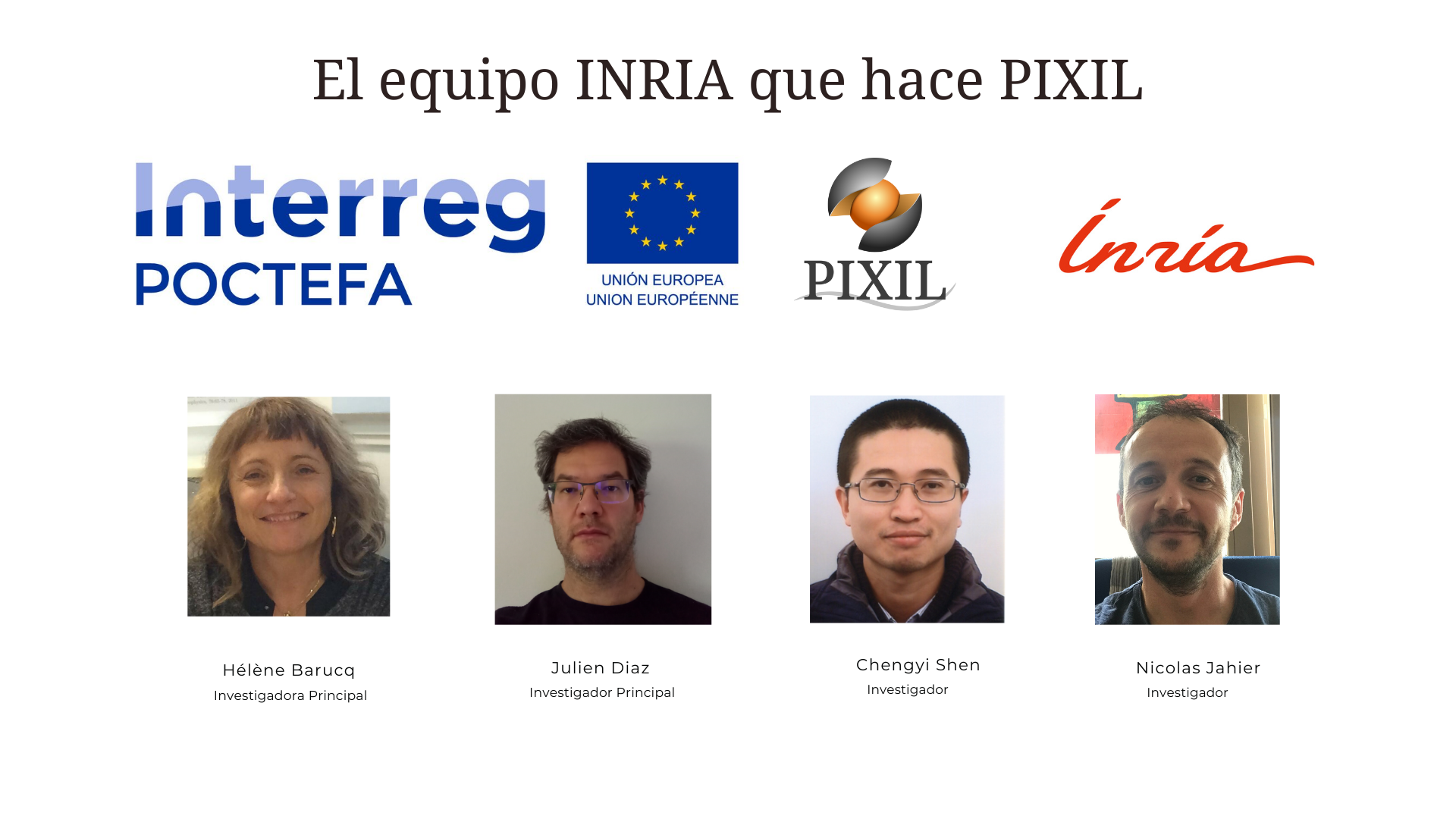 INRIA
https://team.inria.fr/magique3d/fr/
https://www.linkedin.com/company/inria/?originalSubdomain=fr
https://www.facebook.com/Inria.fr
Inria is the French national research institute for digital science and technology. In 200 project teams, most of which are shared with major research universities, more than 3,500 researchers and engineers explore new paths, often in an interdisciplinary manner and in collaboration with industrial partners to meet ambitious challenges.
As a technological institute, Inria supports the diversity of innovation pathways: from open-source software publishing to the creation of technological startups (Deeptech). At its 8 centres and 5 branches located on research university campuses and within digital ecosystems, Inria offers a stimulating work environment. As a socially-conscious and responsible institute, attentive to its employees and social issues, Inria encourages all of its employees to take part in debates on topics such as digital culture education, environmental impact, quality of work-life, disability, ethics, gender equality, diversity and equal opportunity. Sharing, challenges, creativity and engagement are all in a day's work for Inria teams, who are committed to world-class research and to strengthening the impact of their work. Inria draws on a large number of talented individuals from over forty different fields to achieve its ambition: respond to the challenges of the digital transformation of society and economy through research and innovation.
Created to apply recent advances in three-dimensional scientific computing to different areas in geophysics, and particular seismic wave propagation, Magique-3D is a joint project-team between Inria and the Department of Applied Mathematics (LMA) of the University of Pau, in partnership with CNRS.
The mission of Magique-3D is to develop and validate efficient solution methodologies for solving complex three-dimensional geophysical problems, with a particular emphasis on problems arising in seismic imaging, in response to the local industrial and community needs. Indeed, as it is well known, the region of Pau has a long-standing tradition in the Geosciences activities.
The MAGIQUE3D research group develops mathematical methods and computational codes for the simulation of waves in complex media. His participation in PIXIL will focus on seismic imaging and its application in the field of geothermal energy.