WHO WE ARE:
The Equality Committee carries out monitoring and observation activities to guarantee the rights of men and women who participate in the project. The Committee is made up of María Emilia Becerro (BSC) and Magdalena Strugaru (BCAM).   
 OUR OBJECTIVES:
The principle of non-discrimination requires equal treatment of an individual or group, regardless of their particular characteristics.
Guaranteeing the principle of equality, with this Committee being its observatory.
Ensuring a healthy and respectful environment that allows PIXIL members to prosper both professionally and personally.
Generating tools for immediate significant solutions, if inequalities are reported.
The Equality Committee establishes its objectives:
The incorporation of the principles of gender equality in all the actions of the project.
The establishment of schedules that allow to reconcile professional and personal life.
The adoption of non-sexist communication strategies.
Accessibility to all events for people with disabilities.
Knowledge and involvement in the incorporation of vulnerable groups in the labor market.
What do we propose?
Promote equal opportunities at all organizational levels.
Promote equal opportunities between women and men in the preparation, execution and monitoring of all actions carried out within the project.
Facilitate the balance between professional, personal and family aspects for all project participants.
Eliminate and prevent any discrimination based on sex, age, race or physical condition.
Eradicate the conception of a hierarchy established by gender difference.
Eradicate any type of sexual, labor or any other type of harassment in the workplace.
 SOME ACTIONS:
Brochure "Horizontal principles of equality"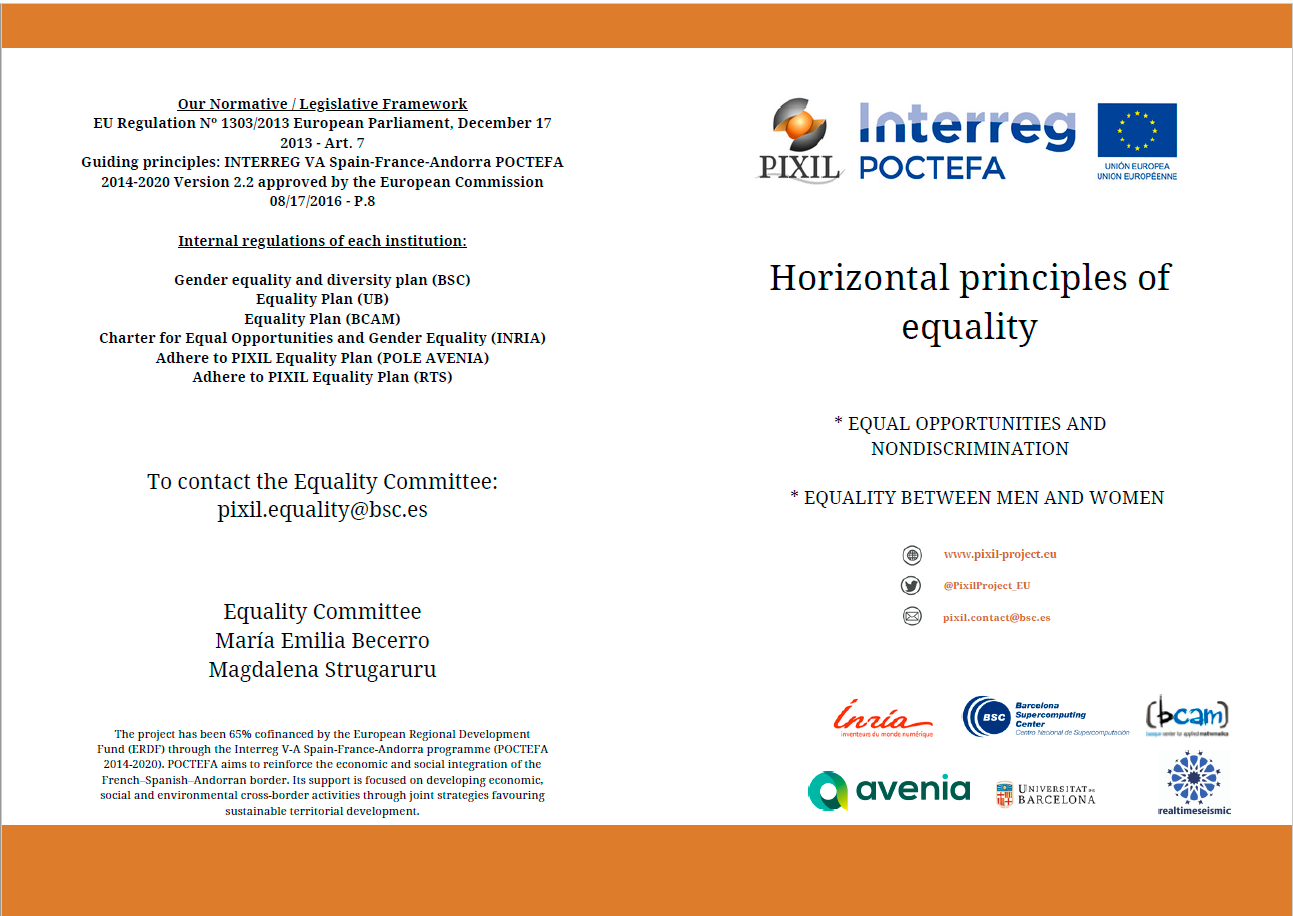 Video 11F 2022: Which women scientists inspire the PIXIL team?
Media: